Sleep doctor NYC
Jump to navigation
Jump to search
A sleep doctor, or sleep specialist, is a medical professional who specializes in the evaluation and treatment of sleep disorders. Sleep doctors are typically trained in sleep medicine, and can provide a range of services, including sleep studies, lifestyle counseling, and medication management, to help patients manage their sleep disorders and achieve better sleep quality.
Importance of sleep
Sleep is a crucial aspect of our health, and a lack of proper sleep can lead to various health problems. In New York City, Dr. Prab R Tumpati, MD is a highly respected sleep specialist who has dedicated his career to helping people achieve better sleep and improve their overall health.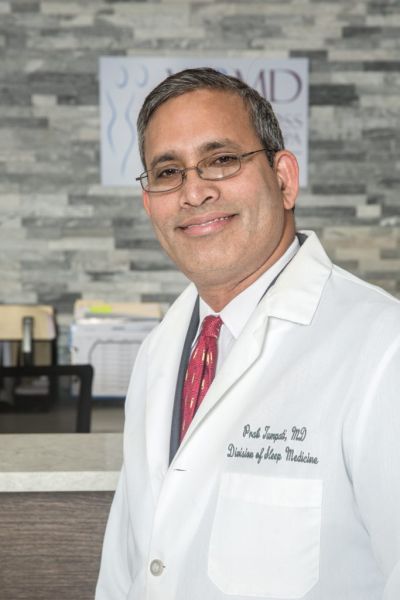 Prab R Tumpati, MD - Sleep doctor in NYC
Dr. Tumpati is a Board Certified Sleep Medicine specialist and Obesity Medicine specialist who practices at W8MD Weight Loss, Sleep and Medspa in New York City. He has a wealth of experience in the field of sleep medicine, having completed his residency training in internal medicine and a sleep medicine training at University Services Sleep Centers in Philadelphia, PA.
Comprehensive approach
Dr. Tumpati is well-known for his expertise in diagnosing and treating sleep disorders such as insomnia, sleep apnea, restless leg syndrome, and narcolepsy. He takes a comprehensive approach to patient care, incorporating the latest medical advancements with a personalized touch. This ensures that each patient receives the best possible care tailored to their individual needs.
Sleep studies
At W8MD Weight Loss, Sleep and Medspa, Dr. Tumpati offers state-of-the-art diagnostic sleep studies in a comfortable and relaxing environment. This enables him to accurately diagnose and treat a wide range of sleep disorders and provide patients with the tools they need to achieve a good night's sleep. He also offers effective treatments such as CPAP therapy, lifestyle modifications, and medication management to help patients achieve optimal sleep.
Obesity medicine
In addition to sleep medicine, Dr. Tumpati is also a leading specialist in obesity medicine. He offers comprehensive weight management programs that incorporate diet, exercise, and medication to help patients achieve and maintain a healthy weight. The goal of these programs is not only to improve a patient's sleep but also to help them achieve overall better health and well-being.
Compassionate care
Dr. Tumpati is well-known for his compassionate and friendly approach to patient care. He takes the time to listen to each patient's concerns and develops a customized treatment plan that addresses their individual needs. He is also highly accessible, making himself available to his patients for follow-up visits and questions.
Consult with sleep doctor in NYC
Dr. Prab R Tumpati, MD is a highly respected sleep specialist in New York City who offers top-notch care to patients struggling with sleep disorders. His expertise and compassionate approach to patient care make him a trusted resource for those seeking better sleep and improved overall health. If you're looking for a sleep specialist in New York City, consider scheduling an appointment with Dr. Tumpati at W8MD Weight Loss, Sleep and Medspa.
Same week appointments
Unlike many other places, we offer one of the fastest way to consult with a board certified sleep doctor in New York City with our same week sleep appointments. We can also perform convenient home sleep studies very quickly so you do not have to wait weeks or months as seen in many other places.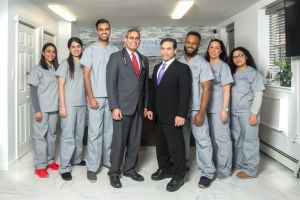 W8MD Weight Loss, Sleep & Medspa Centers
New York:

Brooklyn: W8MD's NYC Medical Weight Loss, sleep and medspa 2632 E.21st Street Ste L3, Brooklyn, New York 11235. Call (718) 946 5500

Pennsylvania
New Jersey

Cherry Hill: (coming soon) W8MD's New Jersey Weight Loss, Sleep Clinic 140 E Evesham Rd, Cherry Hill, NJ 08003 (215) 676 2334
External links
This is a short summary article. For quality control, we do not encourage or allow strangers to edit the content.