Weight management
Jump to navigation
Jump to search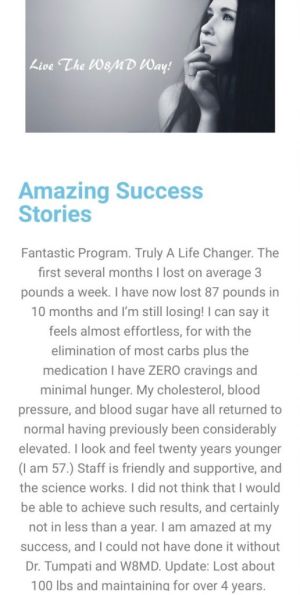 W8MD Weight Loss Program in New York City provides comprehensive weight loss solutions to individuals struggling with obesity, a chronic disease affecting over one-third of adults and 17% of children and adolescents in the United States. The program recognizes the challenges faced by individuals in their weight loss journey and aims to provide effective and long-lasting solutions.
Personalized approach
The program focuses on the key components of weight loss - healthy eating and regular physical activity. They offer personalized meal plans designed by licensed nutritionists to help you make healthier food choices and achieve your weight loss goals. The program also emphasizes the importance of regular physical activity and provides customized exercise plans to help you stay active and maintain a healthy weight.
Integrated sleep medicine services
In addition to diet and exercise, W8MD Weight Loss Program in New York City also offers a range of other services to support your weight loss journey. These services include sleep apnea evaluations, medical weight loss, weight management through medication and counseling, and more.
Ongoing maintenance plan
Losing weight is only a small part of the overall weight management strategy as you then have to maintain the weight. At W8MD, we not only help you to lose the weight, but also help you to keep it off.
Evidence based practice
By combining a healthy diet, regular physical activity, FDA approved diet medications, low calorie, keto friendly meal replacements, and other weight loss services, W8MD Weight Loss Program in New York City can help you lose weight and reduce your risk of obesity-related health issues such as type 2 diabetes, heart disease, stroke, fatty liver disease, and kidney disease. With their support and guidance, you can achieve your weight loss goals and maintain a healthy weight for life.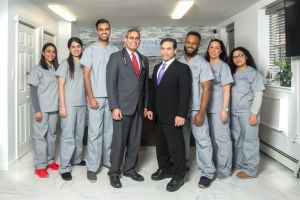 W8MD Weight Loss, Sleep & Medspa Centers
New York:

Brooklyn: W8MD's NYC Medical Weight Loss, sleep and medspa 2632 E.21st Street Ste L3, Brooklyn, New York 11235. Call (718) 946 5500

Pennsylvania
New Jersey

Cherry Hill: (coming soon) W8MD's New Jersey Weight Loss, Sleep Clinic 140 E Evesham Rd, Cherry Hill, NJ 08003 (215) 676 2334
External links