Sleep clinic NYC
Jump to navigation
Jump to search
sleep clinic in New York City is a medical facility dedicated to the diagnosis and treatment of sleep disorders. The goal of a sleep clinic is to help patients get a good night's sleep, which can improve overall health and quality of life.
Sleep Clinic NYC
W8MD Weight Loss, Sleep & MedSpa is a premier sleep clinic located in New York City that offers comprehensive sleep evaluation and treatment for a variety of sleep disorders. The clinic's state-of-the-art facility and experienced medical staff provide patients with the highest quality care.
Sleep disorders
Some of the sleep disorders that W8MD Weight Loss, Sleep & MedSpa specializes in include sleep apnea, insomnia, restless leg syndrome, snoring, and sleep deprivation. The clinic's diagnostic tools and techniques include sleep studies, polysomnography, and continuous positive airway pressure (CPAP) therapy.
Services
W8MD Weight Loss, Sleep & MedSpa also offers weight loss services, including medical weight loss programs, diet and nutrition counseling, and exercise programs. The clinic's medspa services include a range of cosmetic procedures and treatments designed to help patients feel and look their best.
Symptoms
If you are experiencing symptoms of a sleep disorder or would like to improve your sleep quality, W8MD Weight Loss, Sleep & MedSpa can help. To schedule an appointment, please contact the clinic at [phone number]. The medical staff will work with you to create a personalized treatment plan that meets your unique needs and goals.
Why choose us?
W8MD Weight Loss, Sleep & MedSpa in New York City is a valuable resource for those who are struggling with sleep-related issues. With a commitment to providing the highest quality care and state-of-the-art facilities, the clinic is dedicated to helping patients get the restful sleep they need to feel their best.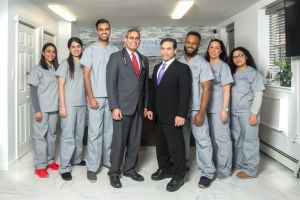 W8MD Weight Loss, Sleep & Medspa Centers
New York:

Brooklyn: W8MD's NYC Medical Weight Loss, sleep and medspa 2632 E.21st Street Ste L3, Brooklyn, New York 11235. Call (718) 946 5500

Pennsylvania
New Jersey

Cherry Hill: (coming soon) W8MD's New Jersey Weight Loss, Sleep Clinic 140 E Evesham Rd, Cherry Hill, NJ 08003 (215) 676 2334
External links