Polysomnographic technologist
Jump to navigation
Jump to search
A polysomnographic technologist is a healthcare professional trained to perform and interpret polysomnography, a type of sleep study used to diagnose sleep disorders. Polysomnographic technologists are responsible for attaching sensors to the patient to monitor various physiological parameters during sleep, and they may also be involved in setting up and operating the equipment used during the study.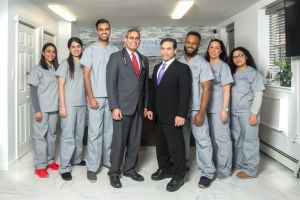 W8MD Weight Loss, Sleep & Medspa Centers
New York:

Brooklyn: W8MD's NYC Medical Weight Loss, sleep and medspa 2632 E.21st Street Ste L3, Brooklyn, New York 11235. Call (718) 946 5500

Pennsylvania
New Jersey

Cherry Hill: (coming soon) W8MD's New Jersey Weight Loss, Sleep Clinic 140 E Evesham Rd, Cherry Hill, NJ 08003 (215) 676 2334
External links
This is a short summary article. For quality control, we do not encourage or allow strangers to edit the content.